Group members:
Chan Elizabeth Wirawan
Salya Wirachman
Zefanya Gedalya B.L.T
We are making a platformer game named Okami Monogatari. The title means The Tale of the Wolf.
This manual will show you how to play our game.
The first thing you will see is the main menu. There are two buttons, play, and settings. Play will go straight into the game and settings will show the game settings.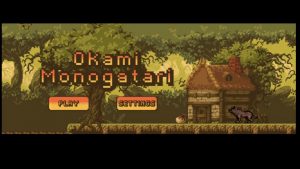 Settings window: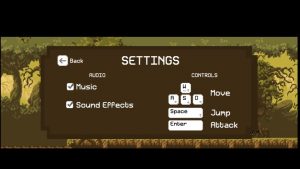 Game interface: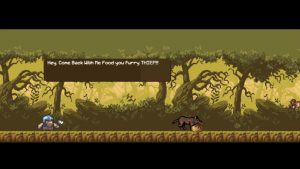 To move the character, use A, S, D, W or arrow keys to control. Spacebar can be used to jump. Enter can be used for attacking the enemy. Pressing spacebar twice will double jump. Note that the timing should be right to double jump.
Pressing escape in the game will show the pause menu. There you can select to continue playing, go to settings, or quit to the main menu.
Pause Menu: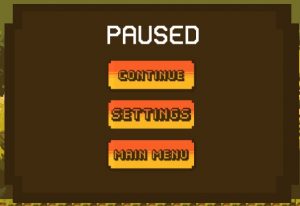 To win, you have to follow the map and get to the last cutscene.
Team member contributions:
I contributed to this project by giving ideas, making the storyboard, apply some actions to the sprites and make the about us page.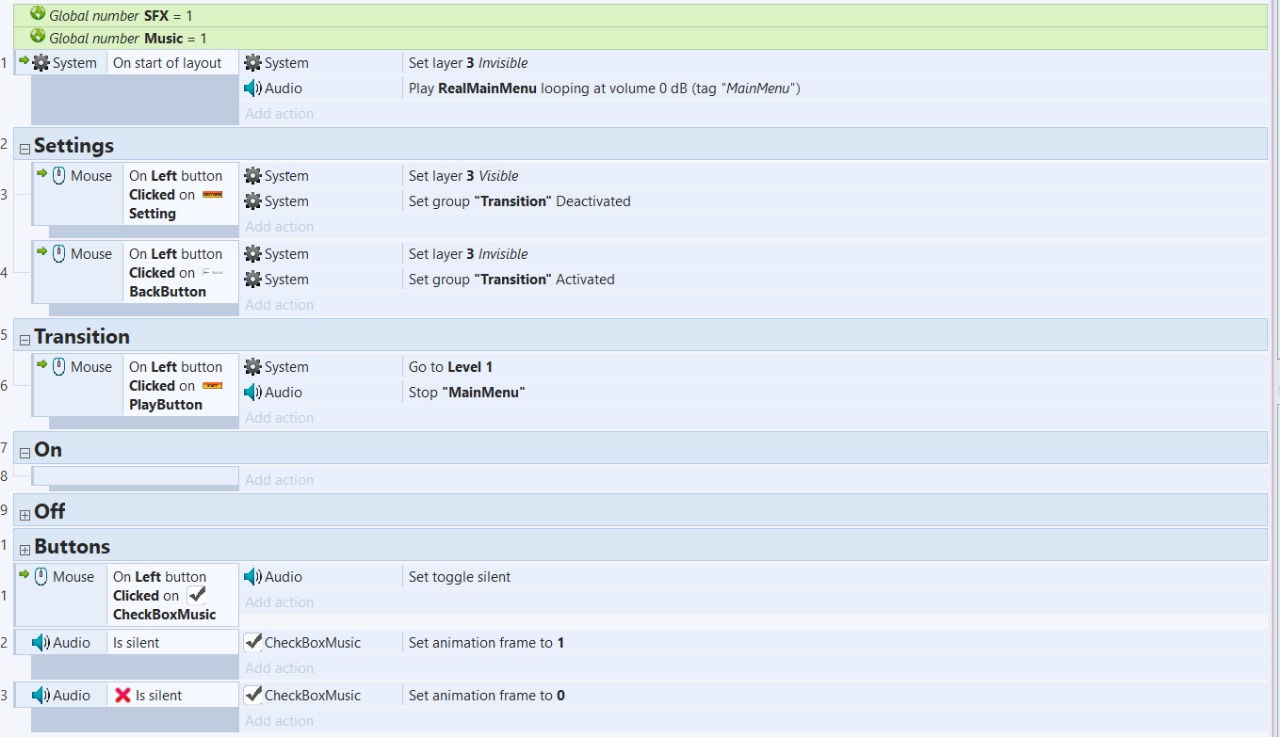 My Contribution to the project are creating all events except for the music and sound events of the game. all the interactions of each sprites, the character controls, and some added menu functionality. in total there are 7 event sheets and a total of around 130 events all around.
I contributed to this project in several ways. Mostly I gather assets (like sprites and sounds) and customize it for our needs. I also contribute to the map of the game and the user interface (main menu, pause, settings, etc.)
To make this game, we used resources from opengameart.org. We used textures from an asset pack and other sources on that site. We made our own title menu, settings window and pause window. We also built the map by ourself.
Resources used:
Textures
https://opengameart.org/content/sunnyland-forest
https://opengameart.org/content/pixel-art-dwarf-sprites
https://opengameart.org/content/lpc-wolf-animation
Music and sound
https://opengameart.org/content/menu-music
https://opengameart.org/content/skin-cells-touch
https://opengameart.org/content/bag-icon
https://opengameart.org/content/ui-sound-effects-library